Presenters Toolbox
Updated 13 February 2021
Schedule
The GADMC schedule is provided as a PDF document and the latest version is available from www.gadmc.org/schedule.
Presenter bios and their presentation abstracts are available from www.gadmc.org/speakers.
If there is any discrepancy in time/date conversion of sessions, the AEST/Brisbane date/time listed on the schedule prevails/must be used.
Zoom Background
Unless you have the need for a different Zoom background (such as an official background file supplied by your organisation), we ask that you download and use our GADMC background.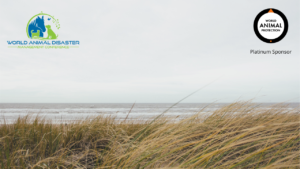 Microsoft Teams Chat Invite
As a panellist, you should have received an invite to join our Microsoft Teams chat group. This is to provide you access to the CQUniversity Zoom Help Team. It is to be used if you have any problems logging in and sharing your presentation during your allocated session. Please accept this invitation. If you cannot find the invitation please check your spam/junk folder, and if not found, please contact us. Although delegates cannot see the chat conversation, remember that other panellists can see what you write. Please only use this Teams chat for IT assistance and not other general conference queries.
The structure of the conference
The conference runs over 10 consecutive days, including the weekend, from Monday 15 February to Wednesday 24 February 2021 (AEST).
Each day has between 4-6 individual 30-minute presentation sessions, so when you give your presentation there will be no one speaking directly before or after you.
Each presentation will be conducted as a webinar. Delegates will see you (via your video/webcam) and you will be asked to share your screen so they can see your presentation slides.
During your presentation only you and your slides will be on screen. Delegates will not be on video or audio – there will be a Q&A window in Zoom for delegates to write their questions and the session facilitator will moderate these for the Q&A session at the end of your presentation.
You should have already received the conference Zoom link in the recent delegate email. There is a single link for the whole conference, except for the Virtual Cafe that has its own special meeting ID as it is run as a meeting rather than the webinar platform. The Virtual Cafe details can be found at www.gadmc.org/cafe.
On the day of your presentation
Open the MS Teams chat room using the invitation provided so you can access IT support quickly if you need to.
Upload and activate the GADMC Zoom background image (log into your zoom account > video settings > background & themes)
Please log in using the Zoom link 15 minutes before your allocated session time so we can check everything is working (IT/connectivity etc.) and you can meet your session facilitator and discuss how the session will run.
 Before delegates are given access to join the webinar we will set it up so that your screen is shared (showing your title slide) and your video and the session facilitator's video are showing on the screen. Ensure you share the application window (i.e. PowerPoint), rather than your desktop screen to prevent unwanted content and alerts being shared. You may also want to change your email system to "work offline" to avoid pop up emails being displayed.
At the start of the session the facilitator will provide a brief introduction and then turn off his/her video.
Introductions will be limited to basic conference information/housekeeping, and the introduction to you will be limited to your name, affiliation, and the title of your presentation (delegates can view your bios on the website), and if applicable will acknowledge the session sponsor. Please don't be offended if we don't offer a wider introduction. The facilitator will hand over to you, and then turn off their video camera.
You will then deliver your presentation.
The full session time is limited to 30 MINUTES unless previously approved, please ensure that you leave enough time for questions.
The session facilitator will do the time keeping and follow the Q&A content during your presentation. If you are overrunning the facilitator will interrupt you/ask you to finish up. And the end of your presentation, the facilitator will turn back on their video camera and present questions to you (from the delegates) at the end of your presentation, and close the session.
All sessions will be RECORDED, and these recordings will be made available to delegates. Please be mindful of this when you are preparing your slides/considering the content of your presentation.
Remember, recordings are NOT available until edited and released as part of the online awards ceremony which is in July 2021 (date to be confirmed).
If your session is marked to be translated live in Spanish, you do not need to do anything. Delegates will have the choice to listen to your presentation in English as you are presenting, or switch to live translation provided by Gerardo Huertas. Live translated sessions may be changed without notification; however we will try to ensure the most up to date schedule reflects the sessions likely to be live translated.
After each session, delegates who attend will be sent an automated evaluation form which helps provide feedback to conference organizers. If you want a copy of your session's evaluation (with submitter details removed), it can be provided upon request.
At the end of the conference, an all-of-conference evaluation survey will be sent to delegates.
If you are presenting with another colleague:

Remember to mute your microphone when you are not talking to avoid focus shift on the Zoom platform
It is a good idea that while one presenter is talking, the other reads and manages the Q&A or at least keeps a note of what questions could be focused on at the end.
What if things go wrong?
Prevention is the best cure. Make sure you have a print out of your presentation/notes so in the event of issues, you can at least continue to talk through your session while we try to work to resolve the issue. Remember you can use the MS Teams Chat that has been set up for panellists to contact us live for help. Worst case scenario, we can announce to the delegates that due to technical issues this session has been postponed. We will then work with you to find a suitable date/time during the conference and then announce the change via an email update to our delegates.
GADMC Scholarships
As part of our "giving back" promise and working with our key partners, we are pleased to announce that GADMC has two scholarships valued at NZD$1,000 each for students wanting to focus on animal disaster management. The scholarship is available to those who actively attend GADMC that are current students are or confirmed to commence study with CQUniversity's disaster management/public safety programmes or a Master of Research (on a related animal disaster management topic) in 2021. Students interested in this scholarship should contact GADMC for further information. For information on CQUniversity's programmes, visit www.cqu.edu.au
Social Media
We encourage you to use the hashtag #GADMConf across your social media channels in promoting your presentation and the wider conference. We welcome you to join our GADMC social media channels: