Profile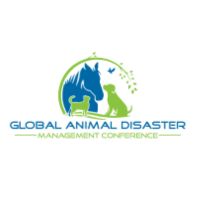 Susan
Harper
Deputy Director
Office of Animal Care and Use at the National Institutes of Health (NIH)
Dr. Susan Harper received her DVM from Louisiana State University and worked in large animal practice for several years before enrolling in a post-doctoral residency in comparative medicine at the Penn State University College of Medicine. She served on the Penn State faculty for 2 years following graduation, before accepting a position with the U.S. federal government. She has worked at several different Departments and Agencies throughout her career and currently serves as the Deputy Director for the Office of Animal Care and Use at the National Institutes of Health (NIH) in Bethesda, MD. She is an active member of numerous professional veterinary and safety organizations; maintains diplomate status in the American College of Laboratory Animal Medicine (ACLAM) and the American College of Veterinary Preventative Medicine (ACVPM); is a Registered Biosafety Professional (RBP) through the American Biological Safety Association (ABSA); and serves on AAALAC Council.
The Role of Vulnerability Assessments in Agricultural Program Disaster Planning
Major natural disasters, such as hurricanes, floods, fires, earthquakes, and tornadoes, challenge agricultural production each year. Commercial livestock and poultry operations are highly dependent on favorable weather conditions, environment, and critical infrastructure to thrive. Adverse conditions during natural events and disasters can result in significant animal loss due to: (1) disruptions in utilities and critical services; (2) facility damage; (3) contamination of feed and water supplies; (4) environmental extremes; and (5) biosecurity lapses. The effects on production can be long-lasting and cumulative. Being able to identify, assess, and mitigate potential risks helps organizations to effectively prepare for and recover from these events. This presentation reviews the vulnerability assessment process in general and best practices to consider when applying these principles in commercial livestock and poultry operations.