Profile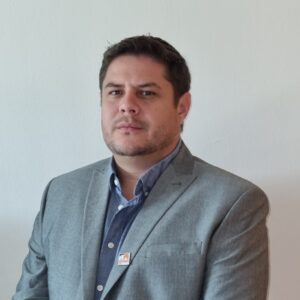 Fredred
Valdivia
Regional Director for Latin America & the Caribbean
Brooke (Action For Working Horses and Donkeys)
Brooke is an international animal welfare charity, with more than 80 years of experience across Africa, Asia, the Middle East and Latin America, that protects and improves the lives of working horses, donkey, and mules; and the communities that rely on them. The regional programme of Brooke for Latin America & the Caribbean has been working with equids´ owners, communities, grassroots organizations and policymakers to bring about lasting improvements to the lives of working animals, while improving the livelihoods opportunities of families, and strengthening community resilience in the face of disasters. The Tropical Agricultural Research and Higher Education Centre (or CATIE) is an international non-profit institution dedicated to research, higher education and outreach in agricultural sciences, natural resources and related topics in the American tropics. CATIE is the first graduate school in Agricultural Sciences in Latin America.
https://www.thebrooke.org/
https://www.catie.ac.cr/
Contributions of Working Equines to Community Resilience in the Dry Corridor of Nicaragua.
Disasters have become more frequent and intense in the Dry Corridor of Nicaragua, an area highly vulnerable to extreme climate events such as long periods of drought, followed by heavy rains, affecting the livelihoods of families who depend mostly on subsistence agriculture. Many factors contribute to community resilience in this area, and working equines play an important role when disaster strikes and afterwards, allowing families to rebuild their lives. This study aimed to visualize the role of working equids in disaster risk management in the event of sudden-onset (hurricanes), and low-onset disasters (droughts). For this study, 201 working equines´ owners, and three Municipal Disaster Prevention Committees were surveyed. Also 249 working equines were assessed using animal-base indicators founded on the Five Domains of animal welfare. Findings reveal that equines are important in pre-disaster, response and post-disaster stages, while transporting water, food, health services, humanitarian aid, rehabilitation of agriculture, helping in evacuation process, and restoring the interconnectivity of communities.