Profile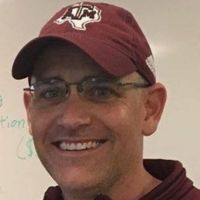 Clayton
McCook
Associate Veterinarian
Equine Sports Medicine & Surgery
Dr. Clayton McCook is a native Texan and grew up near Fort Worth. He received his DVM from Texas A&M University in 2009. In 2011, Dr. McCook transferred to the Oklahoma Racetrack Division of ESMS, and it was in this capacity that in 2013 he responded to clients near Moore, Oklahoma when their training barns were hit by an EF5 tornado. Describing that day as "the worst of his professional career", Dr. McCook and others were instrumental in the formation of the Oklahoma Large Animal First Responders group, of which he is now President and Veterinary Officer. Dr. McCook lives in Edmond, Oklahoma with his wife Cindy and his daughters Lily and Olivia.
On The Tail of the Wind - Development and Maintenance of a Disaster Response Team
In 2013, the Moore, Oklahoma area experienced an EF5 tornado, with peak winds estimated at 210 mph (340 km/h), which killed 24 people (plus two indirect fatalities) and injured 212 others. Two horse operations were directly hit, one a family farm which catered to the public, and the other a racing training stable. Close to 200 horses were either killed or had to be euthanized as a result of injuries. Following the aftermath, veterinarians and others who had assisted realized that despite the state being a heavy agricultural region, there was no "go to" disaster response team for large animals, and what ultimately became the "Oklahoma Large Animal First Responders" group was created. Now a recognized part of the State Animal Response Team, operating in conjunction with the Oklahoma Medical Reserve Corps and the Oklahoma Department of Agriculture, Food and Forestry, in this presentation, we look briefly at the disaster and how the organization was formed, developing steps taken, affiliations created, and actions which have been both positive and negative for the ability to move forward and develop. The learning curve has been at times steep, and many of the experiences will be common to other newly forming response organizations.