Profile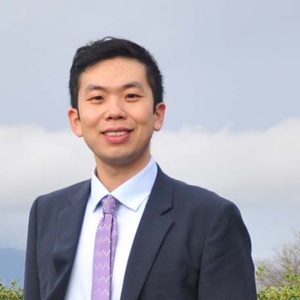 Haorui
Wu
Canada Research Chair and Assistant Professor
School of Social Work at Dalhousie University
Haorui Wu is Canada Research Chair in Resilience and assistant professor in the School of Social Work at Dalhousie University. With an interdisciplinary background, his community-based interdisciplinary research and emerging practice have nuancedly explored disaster-driven vulnerabilities through the lens of environmental justice and social justice in the global context of climate change, disaster, and willful acts of violence. His innovative socio-ecological protection strategies aim to stimulate the transdisciplinary application of engineering, social, cultural, ecological, economic, and political dimensions into the empowerment of grassroots-led community development initiatives that contribute to the enhancement of inhabitants and co-inhabitants' health and well-being.
Promoting Companion Animal Guardians with (dis)abilities' Access to Veterinary Medical and Behavioral Services during COVID-19
The study aims to explore COVID-19-driven societal impacts on companion animal guardians living with (dis)Abilities relating to veterinary medical and behavioral service access. Companion animal guardians with (dis)Abilities are expected to confront more challenges than their counterparts without (dis)Abilities. However, current research rarely investigated COVID-19-specific impacts on access to veterinary medical and behavioral services from the lens of persons with (dis)Abilities (PWDs). This study used in-depth interviews to qualitatively illustrate that: (1) COVID-19 has worsened PWDs' already precarious financial capacity to pay for veterinary services; (2) Existing social support programs do not effectively address PWDs' unique requirements, supporting a healthy human-animal bond; and (3) Curbside veterinary services triggered extra emotional burden towards PWDs. This study suggests that building PWD-driven social assistance and support programs would help reduce these barriers and promote a healthy human-animal bond.