Profile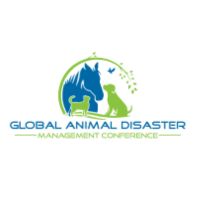 Joshua B. Fine
Fine
Principal and Senior Scientific Advisor
Tunnell Government Services, Inc. Bethesda
Public health veterinarian with over 20 years of federal government, industrial and academic consulting experience. Strategic, technical and program management and leadership expertise spanning animal health and public health domains, with a strong focus on public health policy and implementation, infectious disease countermeasure development, diagnostics and biosurety. Experience managing interdisciplinary contracts and teams for federal clientele including U.S. Departments of Homeland Security (DHS), Health and Human Services (HHS), and Agriculture (USDA).
The Role of Vulnerability Assessments in Agricultural Program Disaster Planning
Major natural disasters, such as hurricanes, floods, fires, earthquakes, and tornadoes, challenge agricultural production each year. Commercial livestock and poultry operations are highly dependent on favorable weather conditions, environment, and critical infrastructure to thrive. Adverse conditions during natural events and disasters can result in significant animal loss due to: (1) disruptions in utilities and critical services; (2) facility damage; (3) contamination of feed and water supplies; (4) environmental extremes; and (5) biosecurity lapses. The effects on production can be long-lasting and cumulative. Being able to identify, assess, and mitigate potential risks helps organizations to effectively prepare for and recover from these events. This presentation reviews the vulnerability assessment process in general and best practices to consider when applying these principles in commercial livestock and poultry operations.